Vendor Directory
ABM Building Value Parking – ABM is one of the world's largest providers of integrated facility services. A driving force for a cleaner, healthier, and more sustainable world, ABM provides essential services that improve the spaces and places that matter most. From curbside to rooftop, ABM offers a comprehensive array of facility services that includes janitorial, engineering, parking, electrical & lighting, energy solutions, HVAC & mechanical, landscape & turf, and mission critical solutions. For more information, contact Stan Bochniak at 213-284-7681 or email stan.bochniak@abm.com.
---
Ace Parking Management, Inc. – Ace Parking provides exceptional hospitality management in the fields of valet parking, self parking, shuttle fleet, bell services, door services and equipment consultation. For more information, contact Mike Tweeten at 619-233-6624 or email mike_tweeten@aceparking.com.
---
Action Duct Cleaning Company, Inc. – Action Duct Cleaning provides professional duct cleaning and a vast variety of other services for residential, commercial, and industrial customers. We have been in business for 44 years. We are fully licensed and insured up to $10 million. For more information, contact Robert (Bob) Verdugo at 626-791-7870 or email bob@actionduct.com.
---
American Bathtub Refinishers – American Bathtub Refinishers is the oldest and largest refinisher in San Diego County. We refinish porcelain and fiberglass tubs and showers. We also refinish tile wall surrounds, countertops and sinks. We install bathtub liners and one piece laminate tub walls. Our specialty is attractive prices and quality work. For more information contact Marc Glazer at 619-265-9200, or email office@americanbathtub.com.
---
American Technologies, Inc. – As the nation's largest family-owned restoration contractor, American Technologies, Inc. (ATI) is proud to provide the most personalized customer service and swiftest response in the business from minor water leaks affecting a single room in a private residence, to catastrophic losses requiring environmental remediation, demolition and complete reconstruction of commercial structures. For more information contact Cindy Cunningham at 619-458-5979, or email cindy.cunningham@atirestoration.com.
---
AM~PM DOC™ works hand in glove with concierge and resort leaders delivering a luxurious 5-Star Diamond medical experience. For more information, contact Claudia Kreitenberg at claudiak@ampmdoc.com. 
---
Andersen Commercial Plumbing – Founded in 1994, ACP is Southern California's leading one-stop commercial plumbing provider. For more information, contact James Cacioppo at 909-741-0542 or email jamesc@andersenplumbing.com.
---
ASAP Drain Guys & Plumbing – ASAP Drain Guys & Plumbing is a full-service commercial and residential company available 24 hours a day, 7 days a week. For more information, contact Susan Adams at 760-721-2904 or email susan@asapguys.com.
---
Avalon Hospitality Management – Full-service property management, including hotels, residential, associations (HOA's). Real Estate and consulting services. For more information, contact Michael Goldstein at 858-277-4305 or email michael@packard-1.com.
---
Ballard Rosenberg Golper & Savitt, LLP – When it comes to labor and employment law, smart employers turn to us. For more information, contact Richard S. Rosenberg at 818-508-3700 or email rrosenberg@brgslaw.com.
---
Bear Robotics – Bear Robotics is elevating dining experiences by automating the hard part. By utilizing AI and autonomous robot technology, Bear Robotics deploys robots to take care of everything from drink serving to food running and table bussing, allowing hosts, servers and waitstaff to focus on delivering outstanding service. Bear Robotics' multi-award-winning robots tackle tough jobs in fine-tuned fashion across a range of restaurants, hotels, resorts, corporate campuses, and casinos across North America and Asia. For more information contact Emily Gowdy at 858-652-9717, or email emily@bearrobotics.ai.
---
Belfor Property Restoration – Single source disaster recovery partner. We specialize in commercial water damage, fire, environmental, COVID cleaning, rebuild and so much more! For more information, contact Lisa Schwichtenberg at 510-785-3473 or email lisa.schwichtenberg@us.belfor.com.
---
Bill Howe Plumbing – Bill Howe Plumbing, Heating and Air has been San Diego's "Largest Low-Cost Plumbing Company" since 1980. Our services include drain cleaning, sewer camera and pipe lining, slab leak location/repair and backflow installation/certification. We are available 24 hours, 7 days a week and now offer Bill Howe Restoration and Flood Services. For more information contact Jessica Kalloch at 800-245-5469, or email jessica@mailbillhowe.com.
---
BluSky Restoration Contractors – BluSky provides restoration, renovation, environmental and roofing services throughout the United States to help restore the hotels your guests enjoy. From small losses to large regional disasters, we fix broken buildings from commercial to residential, and everything in between. For more information, contact Gary Griffin at 858-336-9695 or email gary.griffin@goblusky.com.
---
Bridgetown Revenue Management Solutions  –Bridgetown Revenue Management Solutions offers an individualized approach to hotel revenue management by understanding your goals and unique work ethos. We provide expert support that is scalable to fit the budget of any property. Let us work with you to develop and implement customized strategies to maximize your hotel's revenue. For more information, contact Kelli Griffith at 503-922-1311.
---
California Commercial Coatings  – California Commercial Coatings focuses on Commercial, HOA and multi-family painting projects. CCC has an elite group of painters that provide extremely high quality work, all while extremely low overhead costs allows for highly competitive pricing. For more information, contact Ty Haga at 619-669-8601 or email ty@calcomcoat.com.
---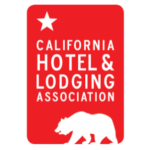 California Hotel & Lodging Association – CHLA protects the rights and interests of the California lodging industry. Legislative advocacy, educational training, communication, and cost-saving programs are provided for all segments of the industry. In addition, CHLA supports strategic alliances to promote the value of California travel and tourism. For more information call 916-444-5780.
---
California Restaurant Association – We are the uniting force of the restaurant industry. Bringing together our community, we impact legislation, cultivate relationships and provide valuable resources to help you run your business. For more information, call 800-765-4842 or email membership@calrest.org.
---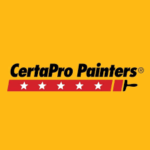 CertaPro Painters – CertaPro Painters® of North San Diego, CA services all of San Diego County provides interior and exterior painting for residential, commercial and business properties throughout San Diego County.  For more information contact Adela Gonzalez at 760-580-3091 or email agonzalez@certapro.com.
---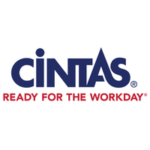 Cintas Corporation – Enrich your guests' experience by ensuring all of the details are addressed with the Cintas suite of hospitality solutions. From the bell stand to the back door, Cintas' specialized solutions save you time and money with the simplicity of a consolidated service partner. As you open your doors to new challenges, make sure you're prepared for new workdays ahead ? with essential products and services that help you keep your property clean, well-stocked and safe, and your guests and employees protected. Cintas is READY to help. For more information, contact Jojy Mannanal at 714-646-2532 or email mannanalji@cintas.com.
---
COJ Events –We provide hotels, inns, and other event venues with hospitality consulting services designed to maximize revenue and profitability through the following: Effective use of event spaces; Curated catering packages; Elevated menu options; Exceptional service standards; LGBTQ+ inclusivity practices. For more information, contact Cathy O'Connell at 310-795-7305 or cathy@cojevents.com.

---
Commercial Connect Television Inc. – Commercial audio/video integrator specializing in DIRECTV, CATV, SMATV, MATV distribution systems. We are experts that can help you with your television solutions. Contact us today for a free quote. For more information, contact Tim Evans at 877-789-7995 or email tevans@commconnecttv.com.
---
Commercial Energy (San Diego) – Commercial Energy Inc. is an energy management company that develops strategies by evaluating all aspects of your energy spend and recommends actions to lower cost and consumption. Our 3000+ clients and 94% retention rate gives us the unique qualification to guide companies through complex energy markets. For more information contact Sean Gadbois at 619-310-2189, Sean.Gadbois@commercialenergy.net or Kevin Rhoads at 858-812-6850, Kevin.Rhoads@commercialenergy.net 
---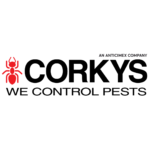 Corky's Pest Control– Our organization services SoCal from LACounty to San Diego County including Riverside and San Bernardino Counties. For more information contact James Merziotis at 760-593-8432.
---
Cyberweb Hotels, LLC – Cyberweb Hotels, is America's leading Hotel Technology Company serving over 1200+ hotel clients across 50 cities since 1995. We generate millions of dollars of actual booking for our clients and create outstanding reputation for hotel properties by managing social media profile, updating websites and building brand on different OTA for major hotel brands. For more information, contact Hiten Bhuta at 949-331-4925 or email hiten@cgsinfotech.com.
---
Diversified Hospitality Solutions – We offer quality guest amenities and hospitality accessories for properties ranging from budget motels to 5-star resorts. We are delighted to serve customers through conscientious service and meticulous detail. Our team of hospitality experts is committed to exceptional products which adds a "little extra" to your guest's experience. As a certified minority business, we are proud to be supplying great properties across North America. For more information, contact Gail Carlson at 619-985-6259 or email gail@diversifiedhospitality.com.
---
Durkan – Mohawk Group Hospitality –Mohawk Group's Durkan Hospitality approaches flooring with lasting impressions in mind. From running line Luxury Vinyl Tile to custom design carpets, Durkan offers a wide range of flooring solutions for guestrooms, corridors, meeting spaces, and restaurants. For more information, contact
Brad Olnhausen at brad_olnhausen@mohawkind.com or 760-483-8121.
---
Encore Global– Encore creates memorable experiences that engage and transform organizations. As the global leader for event technology and production services, Encore delivers real results for hybrid, virtual and in-person events. For more information, contact Natalie Hobson at 619-952-3931 or email natalie.hobson@encoreglobal.com.
---
ePIPE – ePIPE holds a leak sealing patent to repair leaking pipes – we use a non-intrusive process to line the existing pipes to repair and restore the plumbing system. For more information contact Stephanie Rios at 714-564-7600, or email SRios@whyrepipe.com.
---
Evolve Charging USA – Evolve is a British Columbia incorporated EV start-up focused on the sale, installation, and management of level 3 DC fast chargers in the South West of the United States and Baja, Mexico. Our team at Evolve is here to help you navigate the EV landscape. Through proposal, assessment and implementation, we are here to help find the right solution for your business. For more information, contact Dave Waterhouse at 604-314-6022 or email davewaterhouse@evolvechargingusa.com.
---
Flagship Cruises and Events – Flagship Cruises and Events provides ferry service between San Diego and Coronado, on call water taxis, harbor tours around San Diego Bay, seasonal Whale watching, private yacht charters for corporate & convention groups as well as social events and weddings. For more information, contact Heather Boye at 619-522-6160 or email hboye@flagshipsd.com.
---
General Coating Corp – General Coatings has been California's premier painting, waterproofing, and wall covering contractor for over 25 years with a reputation for unparalleled quality and service. For more information, contact Gil Koury at 619-707-2639, or email gkoury@gencoat.com.
---
Gecko Hospitality – Gecko Hospitality is an executive search firm specializing in all leadership roles in hospitality. For more information, contact David Donnelly at 949-375-5943, or email david@geckohospitality.com
---
Grant Associates – Grant Associates' mission is to raise the economic security of the people, businesses, and communities we serve. We build talent pipelines for employers and help individuals access opportunities that lead to meaningful employment and financial security. For more information, contact Tim Foster at 303-330-7154 or email tfoster@grantassociatesinc.com.

---
Grant McCarthy Group, LLC – Our tax services are focused on helping clients with all business tax-related issues, including practices, procedures, compliance and multi-jurisdictional tax complexities. With our team's broad and deep industry experience, we quickly assess situations and determine the appropriate service solutions to help our clients reduce their tax burdens and maximize their cash flow.

---
Hospitality & Institutional Supplies (H&I) – Total solutions for hospitality towels, linens, bed and bath accessories and more. At its core, H&I Supplies is a US-based textile manufacturer, importer and distributor which serves both international and domestic markets. Our company mission and main goal is to provide customers of any market with high quality products for competitive prices. For more information, contact Scott Douian at 562-544-1942 or email scott@yourhotellinens.com.
---
HD Supply Facilities Maintenance – Count on HD Supply for all of your daily hospitality and housekeeping needs. With access to thousands of products and fast, free delivery on most orders to most areas nationwide, you can trust us for quality maintenance and operating supplies, furniture, fixtures, and equipment, and renovation and rebranding services. For more information contact Bree Lewis at bree.lewis@hdsupply.com, or call 800-431-3000.
---
Higgs Fletcher & Mack, LLP – Founded in 1939, Higgs Fletcher & Mack is San Diego's oldest, full-service law firm. We make it our business to know our clients and their competition, constantly expanding and evolving in areas where they have needs. We look for solutions, focusing on the economics or our clients' interests. The firm's 70+ lawyers are, individually and collectively, committed to the personal and professional values that make us exceptional in the legal services industry. For more information contact Derek Paradis at 619-595-4393, or email paradisd@higgslaw.com.
---
Hometown Restoration & Plumbing – Both Hometown Restoration & Hometown Plumbing serve the San Diego, Riverside, Imperial, and Orange counties. Our highly trained teams provide 5 star service 24/7, 365 days a year. For more information contact Vince Piccarelli at 760-310-0498, or email vince@hometownplumbingco.com
---
INNCOM by Honeywell – INNCOM products and solutions can help hotels reduce energy costs in their guest rooms, while delighting their guests. For more information contact David Griggs at 714 699-6131 or email david.griggs@honeywell.com.
---
Hospitality Sales & Marketing Association International, San Diego Chapter – HSMAI is committed to growing business for hotels and their partners, and is the industry's leading advocate for intelligent, sustainable hotel revenue growth. The association provides hotel professionals & their partners with tools, insights, and expertise to fuel sales, inspire marketing, and optimize revenue. For more information contact Heather Boye at 619-522-6160, or email heather@flagshipsd.com.
---
Hospitality Staffing Solutions – Hospitality Staffing Solutions is the premier national staffing provider in the US, serving over 600 properties in 35 states. Through our decades of experience, we've earned the respect of the nation's largest brands and are preferred by Marriott, Hilton, and Starwood and also many of the industry's top hotel companies. For more information contact Amy Corea at 619-249-0515, or email acorea@hssstaffing.com.
---
Hotel Drapery & Bedding – Manufacturer of custom or franchise brand spec drapery, roller shades, roman shades, as well as decorative bedding. We are a local, women, and family owned business. We have the capacity to supply small to large properties. For more information contact Karla Teuffer at 619-452-5279, or email karla@hoteldraperyandbedding.com.
---
Indoor Water Conservation – Indoor Water Conservation Solutions custom designed to save large properties water and related costs, while balancing guest satisfaction and cost savings. Our solutions do not require replacing existing fixtures. Our customers typically reduce water related costs by 15-25%. For more information contact Rick Skinker at 619-392-8961, or email rskinker@indoorh2o.com.
---
INFINITI HR – Need help managing complex employee-related HR services such as payroll, health benefits, workers' comp claims, employee relations, and more HR outsourcing? Our PEO assumes these responsibilities and provides expertise; allowing you to focus on growing your business. For more information contact Justine McCormack at 623-455-6234, or email jmccormack@infinitihr.com.
---
Kitu Systems Inc. – Flexible and cost-effective electric vehicle charging solutions designed to maximize ease of use by EV drivers and charging site hosts. Kitu Systems' software solution is packaged as a service and comes with free 24/7 customer care and unlimited warranty and updates. For more information, contact Phil Minick at 949-636-8876, or email pminick@kitu.io.
---
LAZ Parking – Born out of our first hotel valet partnership in the early 1980s, LAZ Hospitality Services has expanded over time to offer a focused experience encompassing all guest facing positions within the hospitality space. With an entrepreneurial spirit and a desire to serve LAZ Hospitality Services seamlessly integrates within your hotel experience.  We strive to immerse ourselves in the hotel culture so that the guest has a consistent stay from start to finish. For more information, contact Eric Smith at 858-964-8449, or email esmith@lazparking.com.
---
Life Deck Coating Installations – Life Deck is a team–a family of project managers, customer service reps and professional installers, working together day to day to bring our clients the best in quality installations and customer service. All of us at Life Deck take pride in our work and strive to be the number one concrete coating company in San Diego. For more information contact Brian Oberman at 619-262-8600, or email brian.oberman@lifedeck.com.
---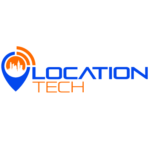 Location Tech Inc. – Wireless Panic Buttons, Water Leak Detection, Asset Tracking, and other smart loT sensors. A true RTLS solution (Real Time Locating System) that is floor and room level accurate. We get the right location. For more information contact Jeff Engel at 760-579-8799, or email jeff@locationtech.com.
---
Marina Village – Marina Village Conference Center is comprised of 27 meeting and banquet rooms in over 35,000 square feet. All rooms overlook colorful, landscaped courtyards or the crystal blue waters of the marina. Our Center is truly unique in that we offer: *Abundant free parking, *A wide variety of audio-visual equipment, *A variety of catering options, including off-site. For more information contact Kris Ingram at 619-222-1620, or email kris@marinavillage.net.
---
Merchant Cost Consulting – Merchant Cost Consulting is a cost reduction firm that aims to drive member's merchant services rates to the bottom line, without changing processors, software, or equipment. They then monitor your merchant statement to ensure you always remain competitively priced. For more information contact Jim Adams at (617) 306-2578 , or email jim@merchantcostconsulting.com.
---
Milestone Internet Marketing – Milestone Internet offers complete internet marketing services for the hospitality industry, specializing in website design, search engine optimization, PPC, email marketing, blogs and social media. For more information contact Tammie Carlisle at (408) 200-2210, or email tcarlisle@milestoneinternet.com.
---
Mobile-Pack – Mobile-Pack is a sleek supply pack that increases the housekeeper's efficiency with everything in one place and small enough to roll into a guest room. For more information contact Bryon S. Peterson at 206-947-4905, or email bryon@mobile-pack.com. 
---
Multi-Cultural Convention Services Network – The Multi-Cultural Conventions Services Network (MCCSN) is a meeting and destination management company that provides global hotel sourcing and contract negotiation services to our clients, as well as, event management services. For more information contact Clara Carter at 619-265-2561, or email info@mccsn.com.
---
Newman Windows + Doors – Newman Windows & Door is a family-owned & operated business established in 1993. They deliver the highest quality window & door products & services to over 9000+ customers in San Diego & Orange County. With a professional & award winning in-house service team, they can replace, install, & convert windows & doors quickly & efficiently. Get in touch with a certified windows & doors expert today. For more information contact Duncan Newman at 760-438-8080, or email djnewman@newmanwindows.com.
---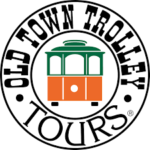 Old Town Trolley Tours and Seal Tours of San Diego – Visit San Diego on one of Old Town Trolley's beautiful historic vehicles. Take a two hour tour, or tour at your own pace by getting off and on at any of our eight stops. Visit the World-Famous San Diego Zoo, Coronado, Old Town, Balboa Park, Seaport Village, the Gaslamp Quarter and the Embarcadero. For more information contact Rod La Branche at 619-298-8687, or email rod.labranche@historictours.com.
---
Pacific Imaging – Pacific Imaging is a full-service printing company with an emphasis on the hospitality industry. We provide exceptional printing, finishing, and fulfillment for our clients nationwide. For more information contact Michelle Sinclair at 858-536-2600, or email michelle@pacificimaging.com. 
---
Pacific Plaza Hotels, Inc. – Hotel management company which has delivered consistent profitability and a return on investment significantly higher than the industry average for over 30 years. For more information contact Laurenne Douglas at 510-832-6868, or email laurenne@pacificplazahotels.com.
---
Paychex – Paychex PEO provides businesses with essential HR functions like payroll, benefits, HR, compliance and shared liability so that you can focus on growth, profitability and becoming an employer of choice.  Our solution also provides access to large group insurance rates to stabilize your overhead costs. For more information contact Holly O'Hara at 661-476-7578, or email hohara@paychex.com.
---
Payne Pest Management – Payne Pest Management is a local family-owned pest control company that services everything from general pests, termites, rodents, birds, bees to gophers, ground squirrels, raccoons, skunks and opossums. We service both residential and commercial properties. For more information call 858-277-2228.
---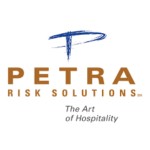 Petra Risk Solutions –
Petra Risk Solutions is an independent insurance brokerage devoted exclusively to the hospitality marketplace. We provide hospitality specific insurance programs, employee benefits, and risk management solutions. With over 4000 hospitality assets, we are the trusted insurance advisor and business partner for hotel owners nationwide.  For more information contact Ida Gonzalez at 800-466-8951, or email idag@petrarisksolutions.com.
---
Propark (San Diego) – Propark is the largest privately owned hospitality parking management company in the United States. We believe that great service begins with a company culture that values its employees. The Propark experience integrates positive employee practices, social responsibility and technological innovations resulting in asset appreciation for our partners, clients, and communities. For more information contact Joe Caputo at 714-767-6551, or email joe.caputo@propark.com.
---
Pro Window Care – Pro Window Care provides professional window cleaning and power washing services for commercial properties in California. For more information, call (877) 278-3777 or email jazmin@prowindowcare.com.
---
Relay – Relay is an award-winning cloud-based communication system and panic device for the hospitality industry and beyond. The push-to-talk, voice-first-hand-held device, and integrated platform empower properties with any size with technology that allows them to quickly and safely connect to the people and information they need. For more information contact Brittany Nelson at 919-443-0635, or email bnelson@relaypro.com.
---
RideYellow – Industry leader in taxicab transportation; Over 350 cabs in San Diego County, with fleets in San Diego and North County. Ride Hailing App and V.I.P. Hotel Services; including the Taxi Butler, and Corporate voucher accounts available to all SDCLA members. For more information contact Akbar Majid at 619-398-2333, or email amajid@driveu.com.
---
ROAR for Good – ROAR is dedicated to protecting employees and creating safer workplaces through our ROAR Panic Button Solution. For more information, contact Peter Klebanoff at 215-660-7897, or email peter.klebanoff@roarforgood.com.
---
ROOMNET – The ROOMNET platform on Apple TV provides the best of both worlds by giving guests the living room experience they come to expect while traveling. By reimagining what TV means to hotel guests, ROOMNET is thoughtfully transforming these unique spaces and delivering the future of in-room entertainment and guest engagement. For more information, contact Luis Aguilar at 520-289-7519, or email luis.aguilar@roomnet.com.
---
Samson Shower Systems LLC–Patent-pending all-metal, low-flow, high-pressure shower heads. For more information, contact Craig Steele at 817-228-0619 or email craig@samsonshower.com.
---
Samsotech – Samsotech provides several guest facing products ranging from digital registration cards, kiosks, iPad based Check-in/out, ID scanners and mobile or contactless check-in solutions. We interface with all leading PMSs, payment vendors and lock systems. We have over 9,500 installations in 137 countries. For more information, contact Sonali Deshpande at 408 784-1482, or email sonali@samsotech-id.com.
---
San Diego Brewers Guild – SDBG is a non-profit organization that seeks to promote San Diego craft breweries. For more information contact SDBG at 858-581-7368, or email info@sdbeer.com.
---
San Diego Concierge Association – The San Diego Concierge Association (SDCA) is a non-profit organization promoting the interest and welfare of represented hotels with providing the highest quality of service for visiting guests. The Association was formed to establish communication between its hotel concierge members and local businesses and restaurants to encourage tourism in San Diego. For more information contact Lee Ann Kinkelaar at 619-744-2039, or email president@sdcaonline.org.
---
San Diego Convention Center Corporation – The San Diego Convention Center is one of the nations leading meeting and convention facilities. Not only is the Convention Center one of the regions strongest economic engines, it is also a favorite among meeting planners for its bayside location, flexible meeting space and five-star service. The Convention Center is proud to be a LEED Silver Certified facility and has received many other prestigious industry awards including eleven Planner? Choice awards and eleven Prime Site Awards. For more information contact Rip Rippetoe at 619-525-5100, or email rip.rippetoe@visitsandiego.com.
---
San Diego County Regional Airport Authority – The San Diego County Regional Airport Authority (SDCRAA) was created on January 1, 2003 as an independent agency to manage the day-to-day operations of San Diego International Airport and address the regions long-term air transportation needs. On any given day 50,000 passengers arrive or depart the airport. For more information contact Jon Graves at 619-400-2874, or email jgraves@san.org.
---
San Diego Gas & Electric – Our energy efficiency programs provide rebates and incentives for installing energy efficiency equipment. Our demand response programs offer reduced rates and incentives for reducing energy use on high usage days. We also have free energy efficiency seminars and energy audits. For more information contact Bianca Ornelas at 858-654-6497, or email bornelas@sdge.com.
---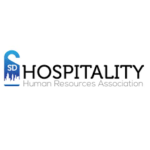 San Diego Hospitality Human Resources Association – We provide educational and network opportunities to hospitality human resources professionals. For more information contact Ally Marion at 619-231-6664, or email ally.marion@omnihotels.com.
---
San Diego Regional Chamber of Commerce – The San Diego Regional Chamber of Commerce is the hub for connections and collaboration for the business community, and fights for its members and all the region's businesses by supporting pro-business policies and candidates. For more information contact Jerry Sanders at 619-544-1300, or email president@sdchamber.org.
---
San Diego State University – SDSU is redefining the traditional hospitality model by providing students with a program that emphasizes business principles and their specific application to our industry. For more information contact Carl Winston at 619-594-4964, or email carl.winston@sdsu.edu.
---
San Diego Tourism Authority – A marketing-driven organization which promotes the San Diego region globally to benefit the economic and cultural development of the community. For more information contact Julie Coker at 619-232-3101, or email jcoker@sandiego.org.
---
San Diego Tourism Marketing District – San Diego Tourism Marketing District (SDTMD) is a Tourism Improvement District serving all areas within the City of San Diego. Lodging businesses with 70 rooms or more within the City are assessed a two percent fee on each room night. SDTMD uses these dollars to support marketing and promotional efforts of a variety of programs, services and special events that increase room night sales for assessed hotels. This funding allows San Diego to maintain its status as a competitive, first-tier visitor destination and is vital to the strength and success of the City's tourism economy. For more information contact Colleen Anderson at 619-557-2854, or email canderson@sdtmd.org.
---
San Diego Zoo Wildlife Alliance – Our organization, formerly named San Diego Zoo Global, is moving in a new direction and evolving into an alliance: San Diego Zoo Wildlife Alliance. Moving forward, we will amplify our impact by prioritizing partnerships, transdisciplinary solutions, and the interconnectedness of people and nature, in order to be the most effective wildlife conservation organization for the world. The San Diego Zoo and the San Diego Zoo Safari Park make our mission, conservation work, and partnerships possible. In turn, our conservation work around the world demonstrates the importance and impact of saving wildlife and provides powerful stories to share with our audiences at the Zoo and Safari Park.  For more information contact Jay Judal at 619-718-3000, or email jjudal@sdzwa.org.
---
SeaWorld San Diego – Come celebrate the wonders of the sea at SeaWorld San Diego. Experience the Shamu show, and thrilling rides like Manta, SeaWorld's multi-media, double-launch coaster. Plus, feed and touch dolphins and bat rays, and get up-close to beluga whales, polar bears, sharks and penguins. Dive into the world of sea turtles in a way you never thought possible at Turtle Reef, the largest aquarium in the world dedicated to sea turtles. And enjoy Blue Horizons, a one-of-a-kind show featuring thrilling choreography of soaring dolphins, dramatic pilot whales, diving birds and daring aerialists. For more information contact Jim Lake at 619-222-6363, or email jim.lake@seaworld.com.
---
Smart City Networks – With more than 30 years of experience in the convention center industry, Smart City is the leading provider of telecommunications for a number of facilities across the United States. We proudly provide technology services for more than 3,000 events annually at more than 35 venues nationwide. Our goal: provide technologies that make our destinations smarter places to visit, work, live and play. For more information contact Heidi Alcantara at 619-525-5524, or email halcantara@smartcity.com.
---
Sodexo Live! – Exclusive provider of food and beverage services at the San Diego Convention Center, San Diego Concourse and Civic Theater. Serving upscale "Unconventional." Cuisine, white glove service and themed catering for special events, galas, large conventions, small symposia and public events. Eclectic specialty food carts: Asian, Mexican, BBQ, Garden Fresh salads, California. High quality catering for parties of 10 to 10,000. For more information contact Bobby Ramirez at 619-525-5800, or email bobby.ramirez@visitsandiego.com.
---
Soft Touch Group – Soft Touch® is an Eco-Friendly manufacturer and distributor of Luxury Hotel Supplies, included but not limited to; Hotel Towels, Hotel Linens, Hotel Bathrobes, Hotel Slippers, Room Accessories, Bathroom Amenities & Shower Dispensers, Customized Hospitality Mattresses and high-end Natural and Organic cotton products. Soft Touch Linen® trademark of Soft Touch Corp. is a private label manufacturer in the industry that has the expertise to take product from the earliest conceptual stages through design and development, packaging and production. For more information contact Gorkem Somer at 714-478-3791, or email contact@softtouchgroup.com.
---
SouthCoast Services Company, LLC. – Founded in 1996, SouthCoast services the hospitality industry by providing experienced room attendants, houseman, laundry attendants, dishwashers, wait staff, engineers and cooks. We also provide night cleaning services for your public, back of the house and laundry areas. Our offices are located in San Diego in UTC. For more information contact Art Hagopian at 858-242-5690, or email art@housekeepingstaffing.com.
---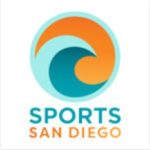 Sports San Diego – Sports San Diego's mission is to drive visitor demand to economically benefit the San Diego region through recruiting, supporting, and hosting world-class sports events. Sports San Diego is a dba under the non-profit San Diego Bowl Game Association 501c3. For more information contact Mark Neville at 619-283-5808 ext 309, or email mneville@holidaybowl.com.
---
Staff Pro Workforce Solutions– Staff Pro's niche within the broader U.S. staffing industry is the offering of employee services to management companies of hotels, resorts & casinos, although recently, in an attempt to safeguard our employees from the pandemic's impact on the hospitality sector, we have successfully penetrated other industries, transforming into a company that is more agile and expansive. For more information contact Dede Trogstad at dtrogstad@staffproworkforce.com.
---
Stokes Wagner, ALC – Labor and employment law firm specializing primarily in the hospitality industry nationwide. Because we understand the nuances of the industry, from finance and development to guest operations and human resources, we are sensitive to the many issues you address on a daily basis. We provide legal advice tailored to you. And while our primary job is to prevent problems before they happen, we are well equipped to resolve disputes when they occur. For more information contact Peter Maretz at 619-237-0909, or email pmaretz@stokeswagner.com.
---
Sustainable Water Solutions LLC supports the hotel/resort/hospitality industry by providing education, products and services to conserve water/energy, develop and maintain water management plans institute proper, accurate Legionella testing and prevention methods. For more information contact Randy Bishop at 719-660-2912, or email randy@sustainablewatersolutionsllc.com.

---
Swinerton Management & Consulting– Swinerton Management & Consulting was established in 1994 to assist clients with strategic advice and management of their design and construction programs and projects. As a member of the Swinerton family of companies a consistently ranked ENR Top 20 General Contractor based enterprise we are able to bring to our clients a wealth of experience and expertise to ensure that our clients are successful. For more information contact Anne Marie Mowatt at 858-622-4040, or email amowatt@swinerton.com.
---
The Maynard Group – We'd love to begin a conversation with you and show you a better approach to meeting your IT and communications needs. We'll bring you an array of Unified Technologies to help drive your business to greater success – all backed by professional, caring support – and surprisingly aligned with your budget. For more information contact Dave Atkinson at 831-462-0777, or email datkinson@themaynardgroup.com.
---
Travelers Aid of San Diego – Travelers Aid Society is a 501(c)3 non-profit social services organization, operating in San Diego since 1901. We operate volunteer-staffed information and help booths where we assist travelers and visitors to our region with information, referrals, reservations, directions, and recommendations. We also operate several social service programs in which we offer transportation options and case management for low income seniors, individuals with disabilities, and victims of domestic violence. For more information contact Marcy Roke at 619-295-8393, or email marcy@travelersaidsandiego.org
---
Utrip Group, Inc. – 5-Star hotel quality renovation with motel cost. Utrip's technology brings value to help hotel and motel owners to renovate the properties to next level and save 30% and more on the cost. The design and materials we use will make the guests feel 'WOW' and share their pictures or videos on internet. Make your hotel social media famous! For more information contact Jason Zheng at 626-512-9009, or email jasonzjn@hotmail.com.
---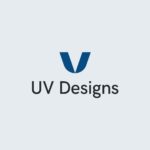 UV Design, Inc. – Manufacturers of Hospitality Window Treatment & Bed Covering. Nationwide Field Measurement & Installation Services provided. For more information contact Raghou Menon at 213-310-8085, or email raghou@uvdesign.net.
---
VTV Technologies– Media streaming & DVD amenity program for hospitality. For more information contact Mark Harmon at 808-497-8286, or email mharmon@vtvtech.net
---
WestCoast Security & Investigative Agency– WestCoast Security & Investigative Agency is a San Diego based company that offers top-notch security services tailored especially for the hospitality sector. For more information contact Uriel Bejar at 619-849-9685, or email bejar@wcprotection.com
---
Workstream – Hiring platform and mobile app that streamlines how local businesses source, screen and onboard hourly workers. By automating the process and using text to engage applicants, we make it possible for you to hire faster and smarter, reducing your hiring time by 70%. For more information contact Mac Jones at 801-472-3953, or email mac@workstream.is.